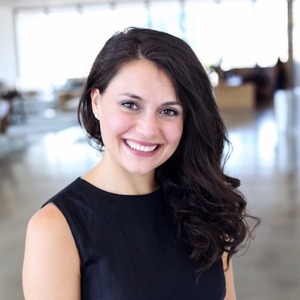 Timmerie Geagea (Millington)
Host of Trending with Timmerie
Timmerie Geagea (formerly Millington) works as a radio host and Catholic speaker educating in areas of theology and is an expert at responding to current trends of sexuality, feminism, and gender ideology. She co-hosts Trending with Chris and Timmerie. Prior to this, Timmerie worked for five years as the Director of Education & Outreach at Life Choices pregnancy counseling center in San Diego. Previously, she co-hosted the Catholic Answers radio show/podcast Hearts and Minds with Catholic Apologist Trent Horn. She holds a Masters Degree in Exegetical Biblical Theology and Bachelor's Degree in Communications Media with an emphasis in the New Evangelization from John Paul the Great Catholic University. Her diverse professional background includes public relations consulting for nonprofits at the national level.
Timmerie's work with nonprofit organizations has lead her to focus on educating an overly sexualized and digitalized culture that is hungry for faith and human connection. She helps others discover life-giving self-giving love as central to the human vocation. Through her speaking she focuses primarily on human dignity in the modern world as she addresses feminism, abortion, chastity, contraception, pornography, gender ideology, marriage and family, and the female pursuit of happiness.
Timmerie has been featured on various radio and television shows speaking on major issues facing the culture. Her diverse professional background includes public relations consulting for nonprofits on a national level to help reach the millennial generation. From working with Catholic, ecumenical, pro-life, and religious liberty organizations to lobbying with the California and United States Catholic Conference of Bishops on public policy on human life and marriage, Timmerie continues to focus on educating the future of the Church.

Book Timmerie to speak at your next event: www.Timmerie.com
Timmerie Geagea (Millington) has hosted 156 Episodes.