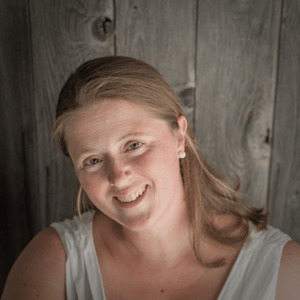 Suzy Younger
Special guest
Suzy Younger is a Certified FertilityCare™ Practitioner in a hospital-based program where she assists couples in learning the Creighton Model FertilityCare™ System. Professionally, she supports couples in practicing Natural Family Planning, assists those trying to conceive, offers medical alternatives to contraception, and teaches women of all ages how to be active participants in monitoring, preserving and/or restoring their own gynecologic and procreative health.
She serves at the University of Notre Dame as coordinator of marriage preparation and is active within the deNicola Center for Ethics and Culture both as faculty for the Vita Institute and in leading Vocation to Love, a weekly women's discussion group exploring questions of identity in light of our Christian faith and contemporary pro-life feminism. She is a frequent lecturer on campus, preparing Master of Divinity students, seminarians, future physicians and the general student population to better understand the theology and biology behind the Church's teaching on marriage and family planning.
At home, she strives to keep her sanity and sense of humor amidst the many demands of marriage, motherhood and homeschooling and looks for ways to sanctify the daily grind so that she and her family may live each day with greater faith, joy, and holiness. She and her husband, Dave are blessed to be the parents of three beautiful children gifted to them by God through adoption.
Creighton Model FertilityCare System: https://fertilitycare.org/
NaProTechnology Physicians: https://fertilitycare.org/find-a-mc
Suzy Younger has been a guest on 1 episode.
Episode | August 28th, 2019 | 48 mins

abortion, california, catholic, christian, contraception, dating, feminism, fertility & infertility, marriage, pro-life, sex, single life

Be a resource to friends and family with this knowledge. Fertility Care Practitioner Suzy Younger joins Trending with Timmerie addressing multiple issues including fertility, infertility, NaPro Technology, postpartum depression, PMS, women, marriage, mental health, and more. They'll also answer the question: "what is Natural Family Planning?" Not enough people have access to this information; please share this episode.