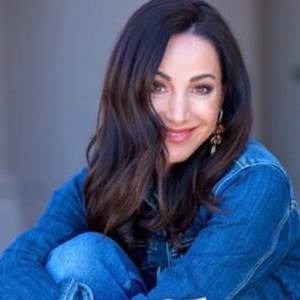 Robia Scott
Special guest
Robia Scott is a full-time minister, speaker, author, and one of the stars of the major motion picture, Unplanned. Unplanned is Robia Scott's first time back on the big screen since she walked away from Hollywood and a thriving career as an actress over fifteen years ago. Robia began her professional career as a dancer in Hollywood at the age of sixteen. She appeared in numerous music videos before traveling the world with Prince starring as "Pearl" in his international tour Diamonds and Pearls.
When the tour ended, Robiabegan focusing on her actingcareer. She appeared in over fifty national commercials and starred in various popular television shows such as Beverly Hills, 90210 and CSI.
Robia is well-known for her three-year role as Jenny Calendar on the hit TV show Buffy the Vampire Slayer. It was during her time on Buffy that Robia became a Christian. Yes, it is a great story!
Shortly thereafter, she left her career in entertainment to venture into full time ministry. For the last fifteen years, Robia has traveled extensively across the U.S. and internationally, speaking at churches and conferences. Her God-given gift of artist expression is now being utilized to communicate truth for the Kingdom of God. She has a teaching style that is dynamic, relatable, down-to-earth, and fun.
Robia Scott has been a guest on 1 episode.
Episode | March 19th, 2019 | 48 mins

abortion, california, catholic, christian, feminism, friendship, homosexuality, lgbtq, prayer, pro-life, spiritual warfare, transgender

Joining Trending with Timmerie is actress Robia Scott of the forthcoming movie Unplanned – the story of Abby Johnson's turn from being the youngest Planned Parenthood Director to a pro-life advocate. Robia is a former dancer and actress who toured with Prince as Pearl in his international album tour Diamonds & Pearls. Robia is making her debut back to acting after having left Hollywood 15 years ago.