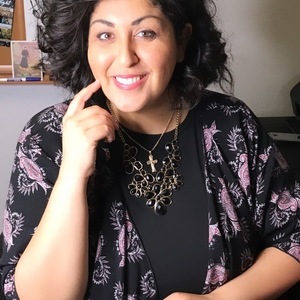 Dianna Whebe
Special guest
From living in sin and the enjoyment of wordly possesions to a devout Catholic life consecrated to Jesus through Mary... Diana Marie Wehbe has been through illness and human rejection, has had a world class career in secular radio with fame and fortune to boot, but has left it all behind to follow Christ in the mission of the New Evangelization.
Featured in Women's Health Magazine, her testimony heard on I Heart Media, interviewed by Terry Barber of Relevant Radio and countless other outlets and events, Diana M. Wehbe has changed the hearts and lives of thousands for Christ. Her God-given testimony and wisdom from the Lord helps others see what God is truly calling them to. Her talks have been heard at Disneyland, on secular and Christian radio as well as to over 80,000 students at middle schools, high schools and colleges. A humble Evangelist with a heart after Christ, Diana will light a fire under those in the audience!
She studied Theatre Arts at Cal State Los Angeles, has worked in Youth Ministry, Young Adult Ministry and runs a non profit organization called The Purpose Foundation, leading youth and young adults by example... from the Foot of the Cross. Her story begins with an ovarian cyst, a health diagnosis that God would use to change her whole life. She began to fast and pray, losing 100lbs in the process, reversing a verbal diagnosis of Type II Diabetes and all the while growing in her faith. Her time in secualr radio taught her that fame, celebrities and the such... did not bring her or them True and lasting happiness. This could only come from Christ.
Her testimony proves that loss, pain, suffering and rejection bring us into the Wounds of Christ... that if only "we suffer with Him, we would be glorified with Him." (Romans 8:17). Modesty, heart conversion, life transformation, submission to God's plan, humility and obedience are the ways in which she teaches the New Evangelization... be prepared to cry, laugh and change-- The Word of God does not return void... (Isiaiah 55:11)
Dianna Whebe has been a guest on 1 episode.
Episode | April 17th, 2019 | 48 mins 8 secs

abortion, california, career, catholic, christian, feminism, friendship, prayer, pro-life, relationships, sacraments, self improvement, sex, spiritual warfare

Joy is infectious and is how we are called to live our lives. Diana Wehbe joins Trending with Timmerie Geagea to discuss to discuss the contraception deception and the lie so many women have been told about their happiness and ultimate fulfillment as a single woman. They'll discuss shacking up and how to find authentic joy in your daily life.