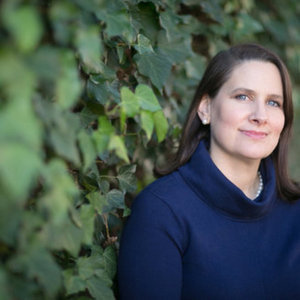 Dr. Carrie Gress
Special guest
Carrie Gress has a doctorate in philosophy from the Catholic University of America. She is the editor at Helena Daily, a faculty member at Pontifex University and a member of the International Marian Association.
Carrie is a regular blogger at The National Catholic Register and has written for numerous publications, including Aleteia, Catholic Vote, Catholic World Report, The Catholic Thing, The Federalist, and The Stream. She is a regular guest on Catholic Answers and is frequently on Ave Maria Radio, EWTN Radio, and Relevant Radio, and has appeared on BBC, CBC, EWTN and Shalom World television.
Carrie has lived and worked professionally in Washington, D.C. and Rome, Italy and her work has been translated into nine languages.
She is the author of Nudging Conversions (Dynamic Catholic 2015), Ultimate Makeover (Dynamic Catholic, 2016), The Marian Option (TAN Books, 2017), and Marian Consecration for Children (TAN Books, 2018). She co-authored City of Saints; A Pilgrim's Guide to John Paul II's Krakow with George Weigel. Her latest book, The Anti-Mary Exposed (TAN Books) was released in March 1, 2019.
Dr. Carrie Gress has been a guest on 2 episodes.
Episode | September 27th, 2019 | 48 mins 45 secs

california, catholic, character development, christian, evangelization, feminism, friendship, marriage, prayer, pro-life, sacraments, self improvement, virtue

"Home" is a place that is both despised and cherished at the same time. How do we bring the peace, joy, and comfort of the home that we long for? Philosopher and author Dr. Carrie Gress joins Trending with Timmerie to discuss her new book "Theology of Home". They'll discuss the role of coziness, faith, light, hospitality, and nourishment in the home. Create a place where you can be transformed and welcome others to discover the peace and love they desperately long for.

Episode | April 20th, 2019 | 48 mins 45 secs

abortion, california, catholic, christian, feminism, friendship, masculinity, prayer, pro-life, relationships, sacraments, self improvement, sex, spiritual warfare, transgender, virtue

The attack on women was choreographed so well that a half century later what it means to be a woman is both confusing and may feel out of touch and old fashion. This week Dr. Carrie Gress joins Trending with Timmerie Geagea to discuss her striking new book The Anti-Mary Exposed: Rescuing the Culture from Toxic Femininity. Her findings in the book discuss goddess worship, witchcraft, virginity, motherhood, marriage, and the antidote to the struggles and longing in the female heart.