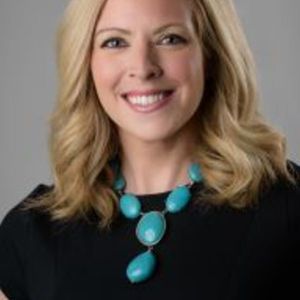 Brooke Taylor
Special guest
As a veteran of radio and host of the popular podcast "Good Things Radio," Brooke Taylor shares her heart and vision of hope in Jesus Christ with audiences everywhere. Brooke's media career includes serving as co-host of the "Family Friendly Morning Show" on 95.5 The Fish in Cleveland, Ohio, where Brooke interviewed notable religious and political figures such as former speaker of the House Newt Gingrich, Rev. Franklin Graham, Michael W. Smith, Dr. James Dobson, Beth Moore and many more. Brooke is the founder Saint Gabriel Media and the author of Choose Joy and Choose Hope and contributing writer to the book Our Friend Faustina. Brooke also hosts the Ms. Wheelchair USA competition and has been a guest on syndicated television and radio such as EWTN, the Michael Medved Show and the Hugh Hewitt show. Her travels also include leading pilgrimages to the Holy Land and Italy.
In 2019, Brooke completed the Jerusalem Half Marathon on behalf of the Pontifical Foundation, Aid to the Church in Need. Her efforts raised money for persecuted Christians in the Middle East. As a nationally recognized speaker, she loves sharing her heart with audiences on topics close to her heart such as faith, adoption, parenting special needs children, community, joy, and the power of one voice. Brooke and her husband, Jim, are busy raising their five children: four sons and a daughter they adopted from Poland. For more information visit www.BrookeTaylor.us.
Brooke Taylor has been a guest on 1 episode.
Episode | May 15th, 2019 | 47 mins 58 secs

feminism, marriage, parenting, relationships, sacraments, self improvement, stay at home moms, women, work

As single years are prolonged, marriage is delayed, and meeting someone remains increasingly difficult. The question often arises, "How do I meet a future spouse?" This week on Trending with Timmerie, she is joined by guests Brooke Taylor and Jim Governale (Jimmy G) as they share their stories of how they met their spouses. Also discussed is the desire for 70% of women to work less so they can be more present with their children. Brooke shares some of the challenges and joys of making a stay at home mom a reality. They'll also answer questions about getting over a breakup and the challenge to pick up your cross through the difficulties of marriage.