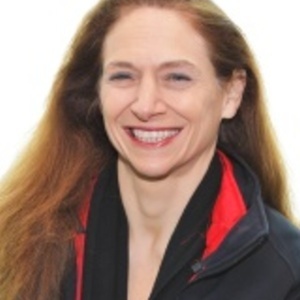 Beverly Duane
Special guest
Beverly Duane is the director of dance at Hampton University and director of the Hampton University Terpsichorean Dance Company. She is the founder of Second Wind Modern Dance Company in Hampton Roads, Virginia. She received her Masters of Arts degree from the State University of New York at Brockport. She received Portfolio Magazine's Best Choreographer Award and has been recognized in the Buffalo News, The Virginian Pilot, Portfolio Magazine and the Richmond Times. She has choreographed and taught dance for the International Festival for the Arts, the Jamaica National School of Dance, Dance Brazil, American College Dance Festivals, Regional and National High School Dance Festivals, SUNY-Brockport College, Old Dominion University, Regent University, Christopher Newport University, Old Donation School for the gifted and the Virginia Governor's School for the Arts. Ms. Duane published Nutritional Strategies for Dancers and Performing Artists in the National Dance Society Journal (Summer 2018), a nationally peer-reviewed publication with co-author Rodney Gaines, Ph.D. She is the author of Defining the Indefinable: Modern Dance in The Journal of Physical Education, Recreation and Dance (October 2008), and Incorporating Dance Training in Hip Fracture Recovery: A Case Study in the National Dance Society Journal (July 2016). She is the PI of The Virginia Commission for the Arts, via National Endowment for the Arts, of the Legendary Hampton University Historic Terpsichorean Dance Company 100 Year Preservation Grant BLACK HISTORY MATTERS! She was a recipient of a 2009-2010 Faculty Research Grant in collaboration with Hampton University Assistant Professor of Psychology Dr. Adam Johnson titled "Dance Music and Politics in the 21st Century." She was nominated for the Hampton University President's Ambassador Award in 2013. Ms. Duane collaborated with composer Andre Kasparov and the Norfolk Chamber Consort on an exciting new music and dance fusion. She serves on the board of directors of the Black College Dance Exchange, the Dance Chair of the Virginia Association for Health, Physical Education and Recreation and Dance, and the Board of Directors of the National Dance Society.
Beverly Duane has been a guest on 1 episode.
Episode | June 28th, 2019 | 48 mins 44 secs

abortion, california, catholic, christian, contraception, dating, feminism, fertility & infertility, marriage, masculinity, pro-life, sacraments, sex

She said, "I wish I had more children." As the fertility rate has fallen below the replacement level in the United States and much of the western world, many women find themselves regretting their lack of children. Modern women face the dilemma between having children and pursuing a career without distraction. Beverly Duane joins Trending with Timmerie Geagea to share her fear of having children, experience of an eating disorder, anxiety, and the joy she received in embracing an authentically Catholic lifestyle. Also discussed: body image, protestantism, and contraception.