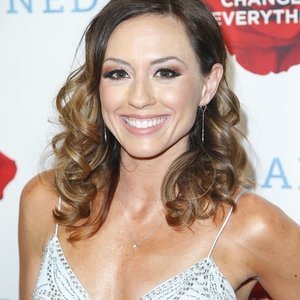 Ashley Bratcher
Special guest
Ashley Bratcher stars as Abby Johnson in the highly anticipated film Unplanned (2019), the true story of Johnson's inspiring transformation from Planned Parenthood clinic director to pro-life activist. Ashley was born and raised in a small southern town in eastern North Carolina and began her acting career on the stage at the age of 16. She later attended Campbell University, where she graduated with honors and then worked briefly as a middle school teacher before finding success as a working actress. Bratcher's commitment to stories of hope has garnered her recognition as a name talent in uplifting and redemptive films.
Ashley Bratcher has been a guest on 1 episode.
Episode | March 27th, 2019 | 48 mins 1 sec

abortion, california, catholic, christian, feminism, friendship, pro-life

On Trending with Timmerie is leading actress Ashley Bratcher who plays the role of the former Planned Parenthood abortion clinic director Abby Johnson in the new film Unplanned. Ashley's character in the movie shows the transformation of one woman who participated in over 22,000 abortions. While filming the movie, Ashley discovered her own shocking pro-life story and is quickly becoming a pro-life activist. Listen up for the behind the scenes story of Unplanned in theaters March 29.