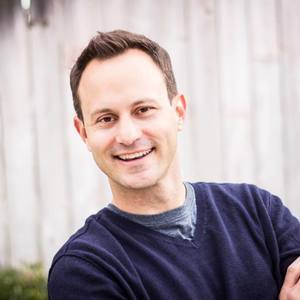 Chris Mueller
Host of Now Trending with Timmerie
Chris Mueller is a nationally sought after Catholic speaker from Murrieta, CA. Each year he speaks to thousands of people all over N. America. Chris is member of the ministry team for the Steubenville Youth Conferences. He crafts dynamic talks that communicate the gospel of Jesus Christ in a way that resonates with the teen and adult audiences alike.
In addition to Chris' speaking ministry, he has over 18 years experience working parish youth ministry, most recently serving as the director of youth and young adult ministry at Saint Martha in Murrieta CA.
Chris is the cohost of Trending w/ Chris and Timmerie, heard weekly on Catholic Radio stations across the United States.
He is the author of Fire Inside: the Ten Virtues that Make a Man Great, and his writing is featured weekly on AscensionPress.com. He has also been a regular contributor to CatholicYouthMinistry.com
Chris is the President and Founder of Everyday Catholic, a non-profit organization inviting this generation to share in the devotion of the first generation of Christians—"devoted to the teaching of the apostles, to the communal life, to the breaking of the bread and prayer" (Acts 2:42).
Chris is the dad of six incredible children, whom he is immensely proud of, and the husband of a saintly, strong, faithful, freaking beautiful wife, Christina.
Chris Mueller has hosted 45 Episodes.