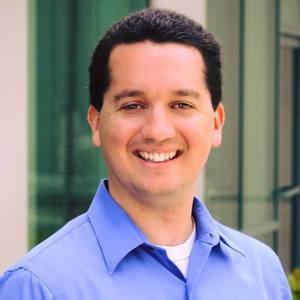 Trent Horn
Special guest
After his conversion to the Catholic Faith, Trent Horn earned a master's degree in theology from Franciscan University of Steubenville, a master's degree in philosophy from Holy Apostles College, and is pursuing a master's degree in bioethics from the University of Mary.
As a staff apologist for Catholic Answers, he specializes in teaching Catholics to graciously and persuasively engage those who disagree with them. Trent models that approach each week on the radio program Catholic Answers Live, where he dialogues with atheists, pro-choice advocates, and other non-Catholic callers.
Trent is also an adjunct professor of apologetics at Holy Apostles College and the author of seven books, including Answering Atheism, The Case for Catholicism, and Why We're Catholic: Our Reasons for Faith, Hope, and Love.
Trent Horn has been a guest on 2 episodes.
Episode | January 22nd, 2019 | 48 mins 45 secs

abortion, california, catholic, christian, feminism, friendship, masculinity, pro-life, relationships, sacraments, self improvement, sex, transgender

The American Psychological association for the first time has set guidelines for treating masculinity as a mental disorder. Trent Horn, an apologist with Catholic Answers, joins Trending with Timmerie Millington to discuss masculinity, whether it's okay for boys to cry, the major drop in the fertility rate, Irish doctors who refuse to kill their patients, the censorship of pro-life and Jewish/Christian videos, and actor Neal McDonough who refuses to act in sex scenes.

Learn more at RadioTrending.com
Book Timmerie to Speak at your next event: http://timmerie.com/inquiries-form/

Episode | January 16th, 2019 | 47 mins 59 secs

abortion, california, catholic, christian, homosexuality, lgbtq, pro-life, relationships, san diego, sex, sex outside of marriage, stds, transgender

Trent Horn of Catholic Answers joins Trending with Timmerie Millington to discuss how to talk about the tough moral issues such as sex outside of marriage, same sex attraction, and transgenderism. They'll walk through some of the key ideas from Trent's book Made this Way which he co-authored with Leila Miller. San Diego teachers are being told they should refer to ALL students with gender neutral pronouns and NOT contact parents if the child displays signs of same sex attraction or transgenderism. This episode is meant to really help equip adults and parents in handling these difficult topics with children and teens. Be courageous and remember you are on the side of truth!

Listen to more episodes at RadioTrending.com