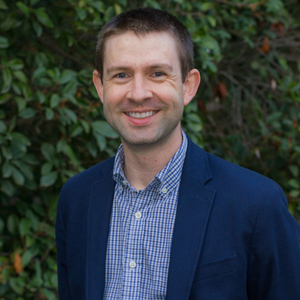 John Gerardi
Special guest
John is the executive director of Right to Life of Central California, and the CEO of Obria Medical Clinics of Central California. He is an attorney and a graduate of Notre Dame and Notre Dame Law School. At Notre Dame, John's studies focused on the history of American abortion law, as well as bioethics, health law, and the First Amendment. After two years of practicing in Massachusetts, and a year working for California Family Council fighting against anti-family legislation in Sacramento, John joined RLCC as executive director in September 2016. John is helping establish the Obria Medical Clinics of Central California, a new pro-life prenatal healthcare clinic to be located in Fresno as an affiliate of the national Obria Group. He is also the host of Right to Life Radio, a weekly pro-life radio show and podcast airing Saturday mornings from 7-8 AM on Powertalk 96.7 FM in Fresno, on Right to Life's Facebook Live stream, or on iTunes as a weekly podcast.
To Listen to his radio show: https://itunes.apple.com/us/podcast/right-to-life-radio-life-report/id413731227?mt=2
John Gerardi has been a guest on 1 episode.
Episode | March 1st, 2019 | 48 mins 45 secs

abortion, california, catholic, christian, erectile dysfunction, feminism, friendship, in vitro fertilization, infertility, ivf, napro technology, porn, prayer, pro-life, stds, voting

What is the future of abortion? How can your voice make a difference in defeating new pro-abortion laws? Lawyer John Geradi joins Timmerie as they discuss Planned Parenthood's use of telemedicine. As the standard of healthcare is lowered for women they discuss how universal and fast access to abortion will challenge pro-life efforts. California faces a renewed effort to provide the RU-486 abortion pill on all college campuses and you can do something to stop this. They'll also discuss the increase in erectile dysfunction and its connection to the abortion movement. Listen as John, the executive director of Right to Life of Central California, joins Trending with Timmerie.