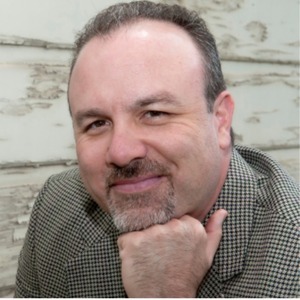 Jimmy G (Jim Governale)
Special guest
Jim is a longtime radio veteran in his native Southern California home. He's worked for nearly three decades as an on-air host, music director, program manager, voiceover and audio production and imaging specialist. Some of the radio stations on his resume include KKLA, KFSH, KRLA, KOLA and KYMS.
His primary role today is 'Radio Program Manager" for the Diocese of Orange on the campus of Christ Cathedral in Garden Grove. In his role, Jim produces several radio programs that are heard on several networks, including Relevant Radio, EWTN Network Radio, Spirit Radio, Mater Dei Radio and Sirius XM Satellite Radio. These podcasts are also posted on www.occatholic.com. (This includes all sound engineering and voice overs for Trending with Timmerie)
Jimmy G (Jim Governale) has been a guest on 2 episodes.
Episode | September 18th, 2019 | 47 mins 59 secs

abortion, california, catholic, christian, contraception, courage, dating, evangelization, feminism, friendship, gender ideology, marriage, masculinity, prayer, pro-life, sacraments, same sex attraction, sex, single life

Get to know your host, Timmerie. Sound engineer and producer Jim Governale interviews Timmerie on: How she became involved in pro-life work. Stories of lives saved and changed from abortion. What you can say to a friend who might consider having an abortion. Why you hear so much about LGBTQ issues on Trending with Timmerie. Why you should have hope when dealing with these difficult issues. She'll answer how to respond to the following pro-abortion arguments: "I'm personally against abortion, but I would never tell a woman what to do with her body." "I support women who want to have babies to have them, but if they don't want to, I support abortion."

Episode | May 15th, 2019 | 47 mins 58 secs

feminism, marriage, parenting, relationships, sacraments, self improvement, stay at home moms, women, work

As single years are prolonged, marriage is delayed, and meeting someone remains increasingly difficult. The question often arises, "How do I meet a future spouse?" This week on Trending with Timmerie, she is joined by guests Brooke Taylor and Jim Governale (Jimmy G) as they share their stories of how they met their spouses. Also discussed is the desire for 70% of women to work less so they can be more present with their children. Brooke shares some of the challenges and joys of making a stay at home mom a reality. They'll also answer questions about getting over a breakup and the challenge to pick up your cross through the difficulties of marriage.